Dr. Gene H. Talbot - Sr. Pastor/ Music Minister
Dr. Gene H. Talbot accepted Jesus as His Lord and Savior at the age of 7 in his home church in Arlington, Texas. At age 14 he surrendered his life to full-time ministry. God took it from there guiding his life toward ministry. His first church was Calvary Baptist in May Texas while he was a freshman in Howard Payne University in Brownwood, Texas. God continued to open doors to ministry throughout his college and U.S. Army duty. He received his Bachelor of Sacred Music Degree from Howard Payne University. He has also received his Masters and Doctorate Degrees in Biblical Counseling from Master's University of Divinity. Gene has served in churches in May, TX; Gatesville, TX; Seoul, South Korea; Arlington, TX; Goldthwaite, TX; Crockett, TX; San Angelo, TX; and in Crosby, TX since 1998.
Dr. Talbot was licensed to the ministry by Parkview Baptist Church in Arlington in 1977. He served as Minister of Music, Youth, Education, and Administration, and then in 2020, he became the pastor of A New Direction Baptist Church.
He married the love of his life, Pamela Skaggs of May, Texas in January of 1973. In 2022 they celebrated 49 years of marriage. They have two children, Michael and Lisa. Michael passed in 2010, and Lisa lives in Mount Belview, Texas. Pam & Gene have 4 grandchildren. Chase & Taylor Talbot, Hayden, and Spencer Groover.
Gene's life verse is Acts 20:24 "However, I consider my life worth nothing to me; my only aim is to finish the race and complete the task the Lord Jesus has given me—the task of testifying to the good news of God's grace."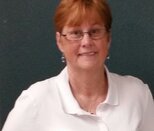 Vicki Cook - Ministry Assistant